Puneet Bhatia
MANAGING DIRECTOR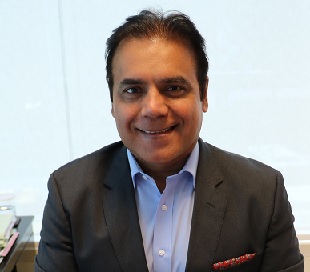 areas of expertise
Purchase and Sales
Leadership
Developing and Executing the Company's Business S
Providing Strategic Advice to the Employees
Planning and Forecasting
Complex Problem Solving
Management and Delegation
With over 36 years of experience in steel industry, Puneet vast experience in trading,  import and export of steel and also managed a Steel Service center in Dubai, UAE. Puneet is a visionary leader, successful entrepreneur and a guiding force for the company and its employees.
Before taking over H.J Bowler and Sons in 2015, Puneet started his career as a small trader of Tinplate sheets in 1984 in New Delhi, India with lots of hard work, perseverance and commitment he expanded to foreign land with Company in Dubai, UAE,  in year 2002 he established S.R . Trading Co. LLC, in Dubai and started trading with various companies and mills in USA, Canada, Europe and many other countries in the world.
His Honesty, commitment,hard work and vision has brought about it's present level of growth. His insistence on delivering what was promised to the buyer and his firm belief that each "Customer should get what they have paid for" has paid the company good dividends over the years and today HJ Bowler and Sons is a truly Multi-National organization with a global base of Suppliers & Buyers.